CSDN, a popular programmer community website in China, after lots of comparison of different solutions, finally chose GT4T as its provider for translating markdown /adoc /reStructuredText files.
CSDN chose GT4T as its provider for a reason: GT4T can handle these types of files very well. Look at this screenshot of the Electron markdown manual.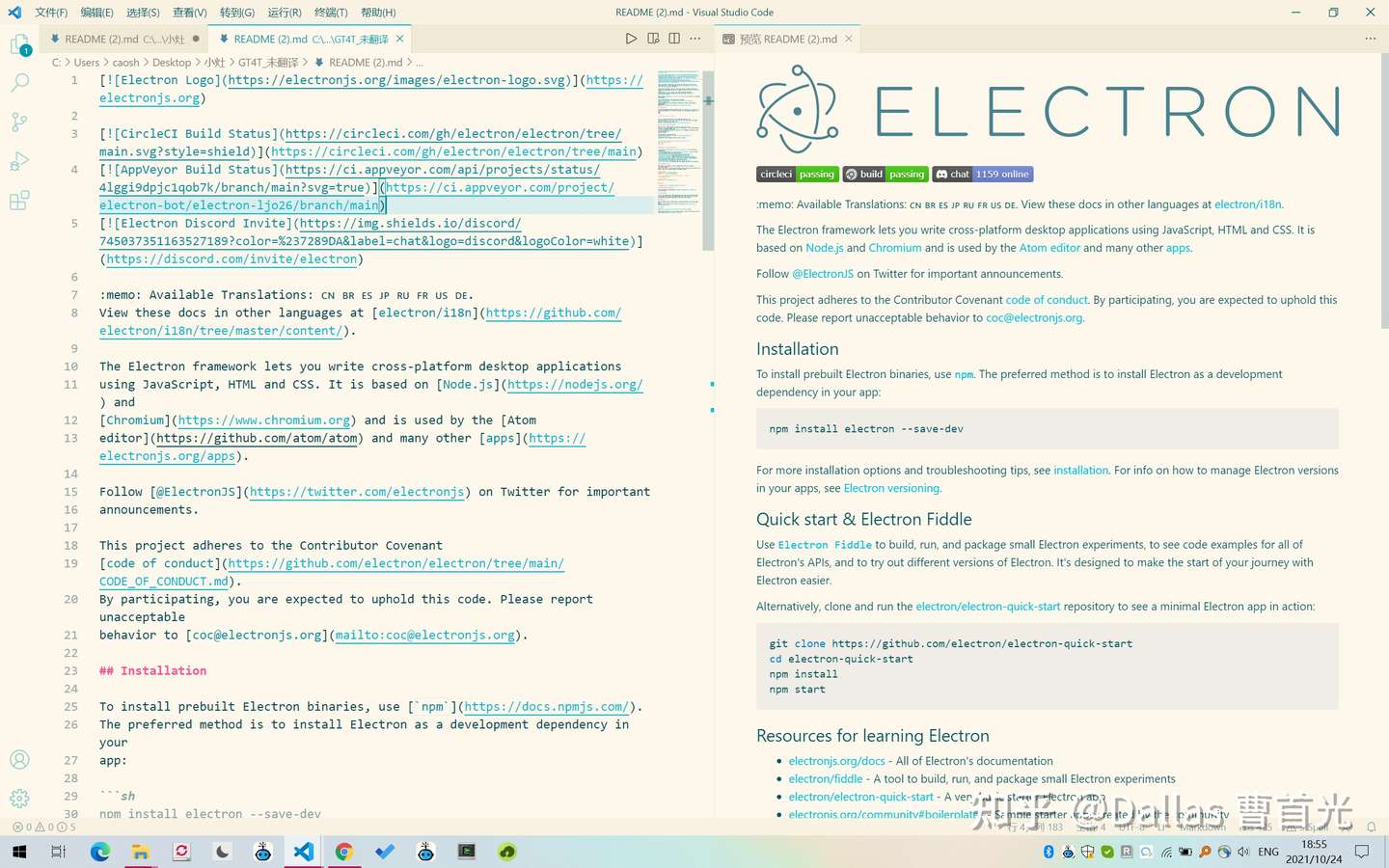 Here is the translation by GT4T. It can keep tags, and formats and translate only parts that need to be translated and skip code blocks.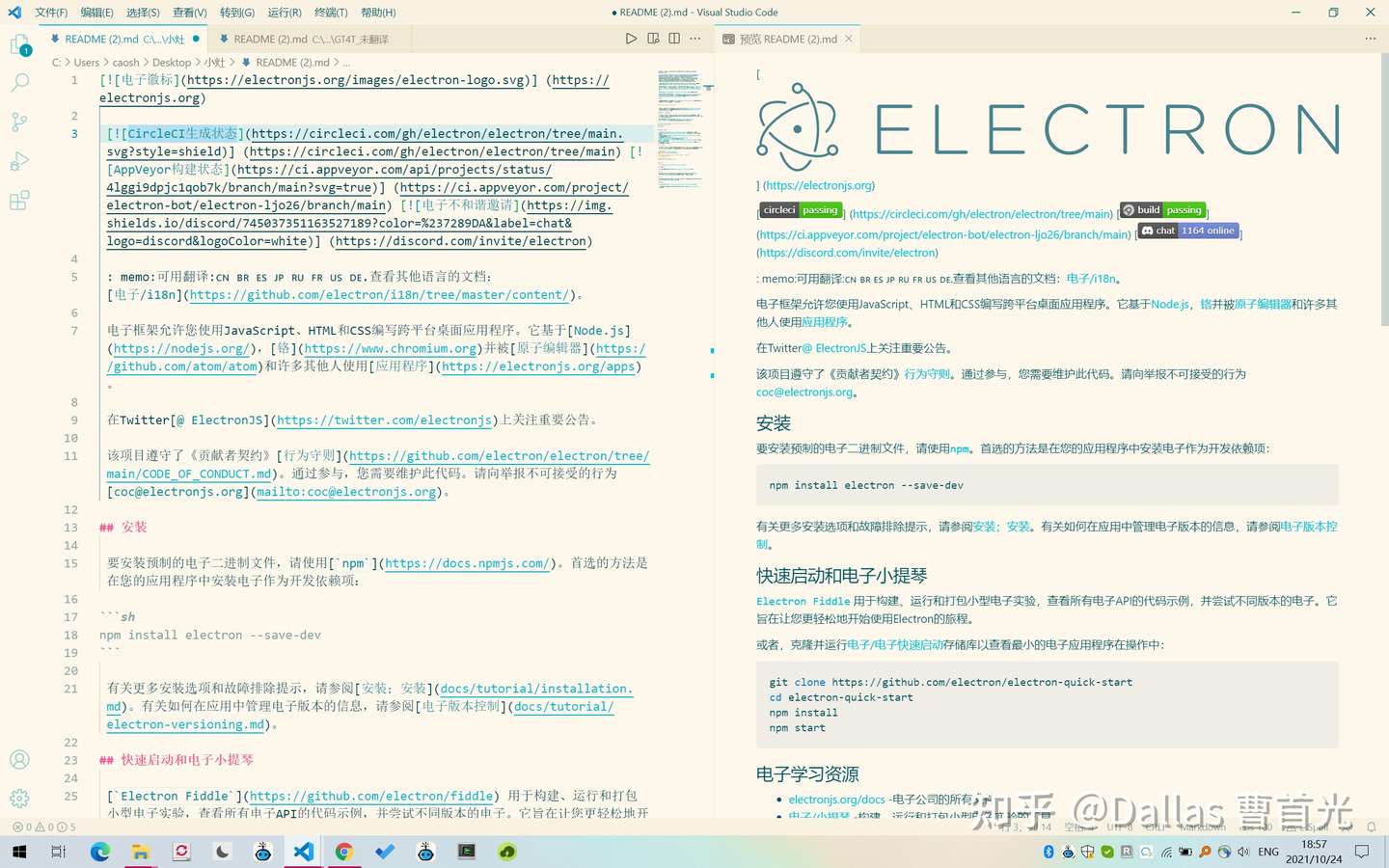 Besides formats, GT4T integrates 30 automatic translation engines worldwide. Whatever your language pair is, you can always get the state-of-the-art translation.
And you can use a glossary file to fix automatic translation so terms will be translated correctly. You can also easily add untranslatables – lots of terms in IT do not need to be translated!
GT4T is a Windows/Mac app that helps you translate faster and better. Download it here https://gt4t.net/